Welcome to Driving Lessons Cavan, we provide driving lessons in Cavan Town catering for a wide range of driving abilities.  From beginners right up to driving test standard and beyond.  We also provide advance driver training.
We cover the driving test routes as part of the driving test preparation. 
We offer driving lessons in a range of different vehicles Manual cars, Automatic cars and Jeep and Trailer.
All lessons are provided in Cavan town meeting at the back of the Cavan Crystal hotel.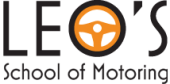 Book a driving lesson Driving lessons Cavan
To book a driving lesson with Leo's School of Motoring please select your date and time on the calendar below. If the...

Driving lesson prices Driving Lessons Cavan
Driving Lessons Cavan You can book your driving lesson online by clicking on this link. A €10 deposit will be taken and...

A driving lesson voucher is a great gift for anyone and can be used all year round. You can buy a voucher here >>
Learn to Drive with Leo's School of Motoring Cavan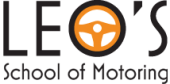 Learn to Drive with Leo's School of Motoring in Cavan. Great results, friendly instructors.
Leo Glennon has been providing driving lessons in Cavan since 1998 and is an ADI – Approved Driving Instructor by the Road Safety Authority of Ireland, a member of IAM – Institue of Advanced Motorist and a member of RSOPA – Royal Society of Prevention of Accidents.
Leo is a qualified instructor on the following licences: B, BE, C And C 1.
Good instructor gave all the useful information needed for the driving test. Thanks a million for your help and support.
Good instructor highly recommend.
Thanks for driving lessons and patience. It was fun to study with you. Good luck to you. Thanks thanks thanks.
Can't recommend Leo enough. He is a brilliant instructor